Alfie the Sniffer Pup is a monthly feature at A Reading Daydreamer where I get to gush about the wonderful new book releases in the coming month that Alfie, my dog, has kindly 'sniffed' out for me! Anything related to books and exciting book-ish news will also be included!
I was planning to skip the Alfie the Sniffer Pup for May due to exams and LOTS of revision, but I couldn't resist writing one so here I am typing away at 10pm on a cold Saturday night (Note: it's scheduled for Sunday morning)
So without further ado, here are the books coming out in
May
in the UK:
[Book covers and synopses taken from Goodreads]
Until I Die (Revenants #2)

by Amy Plum
Kate may have defeated her boyfriend's nemesis, showing off her sword skills in the process, but Vincent is sure that she will be at risk as long as they stay together. What's more, it's becoming clear that their relationship might prevent him from fulfilling his true purpose: saving the lives of others.
They might have the romance of the century, but will that be enough?
This was released on the 3rd and I must admit I wasn't aware of this series until the release of this book which seemed to create a storm across the blogosphere! The series sounds really interesting and isn't the cover just gorgeous? I am eager to get my hands on
Die for Me
, the first book.
Endure (Need #4) by Carrie Jones
Zara is at the center of an impending apocalypse. True, she's successfully rescued Nick from Valhalla, but it simply isn't enough. Evil pixies are ravaging Bedford, and they need much more than one great warrior; they need an army. Zara isn't sure what her role is anymore. She's not just fighting for her friends; she's also a pixie queen. And to align her team of pixies with the humans she loves will be one of her greatest battles yet. Especially since she can't even reconcile her growing feelings for her pixie king . . .
I've heard many great things about this series so once summer comes round, I'll have to check them out. Come on, there's pixies, what more can you ask for?
One girl.
Two brothers.
The biggest decision of her life . . .
Just when she thought she had all the answers . . .
Isabel has only ever loved two boys, Conrad and Jeremiah Fisher.
One broke her heart; the other made her happier than she ever thought she'd be. But each brother is keeping a secret, and this summer Isabel must choose between the Fisher boys, once and for all. Which brother will it be?
OMG, I am so so so so excited to read this!!!!!!!!!!!!!! Ok, I haven't read It's Not Summer Without You, the second book, yet but I am so sad that it's the end for Belly, Conrad and Jeremiah. I LOVED the first book and I can't believe the trilogy is finished forever :( It's Not Summer Without Those Books.
They call me '
New Girl
'...
Ever since I arrived at exclusive, prestigious Manderly Academy, that's who I am.
New girl
. Unknown. But not unnoticed—because of her.
Becca Normandy—that's the name on everyone's lips. The girl whose picture I see everywhere. The girl I can't compare to. I mean, her going missing is the only reason a spot opened up for me at the academy. And everyone stares at me like it's my fault.
Except for Max Holloway—the boy whose name shouldn't be spoken. At least, not by me. Everyone thinks of him as Becca's boyfriend…but she's gone, and here I am, replacing her. I wish it were that easy. Sometimes, when I think of Max, I can imagine how Becca's life was so much better than mine could ever be.
And maybe she's still out there, waiting to take it back.
I literally just found out about this book and I'm loving the sound of it. It's sort of a contemporary read with a mysterious twist, definitely one I should check out!
How to Keep a Boy as a Pet by Diane Messidoro
The Official Truth about dating the male human species!
Can taming a gorgeous boy really be as easy as walking a dog?
Circe Shaw is on a mission. She must transform into a fabulously sophisticated journalist and discover the amazing scientific truth about boys. Urgently.
But life is beyond complicated. Circe has to deal with a poisonous rival, her mum's annoying 'just friends' men and her own Dark Past.
Can Circe's daring investigation really teach her the facts of love?
Will it help her finally get a boyfriend?
Or will it break her heart…?
I just had to throw this into the post because it sounds like such a fun read! Imagine if handling boys was just as easy as keeping a pet (like Alfie!)?
And this month I have some exciting book-ish news for you to sink your teeth into: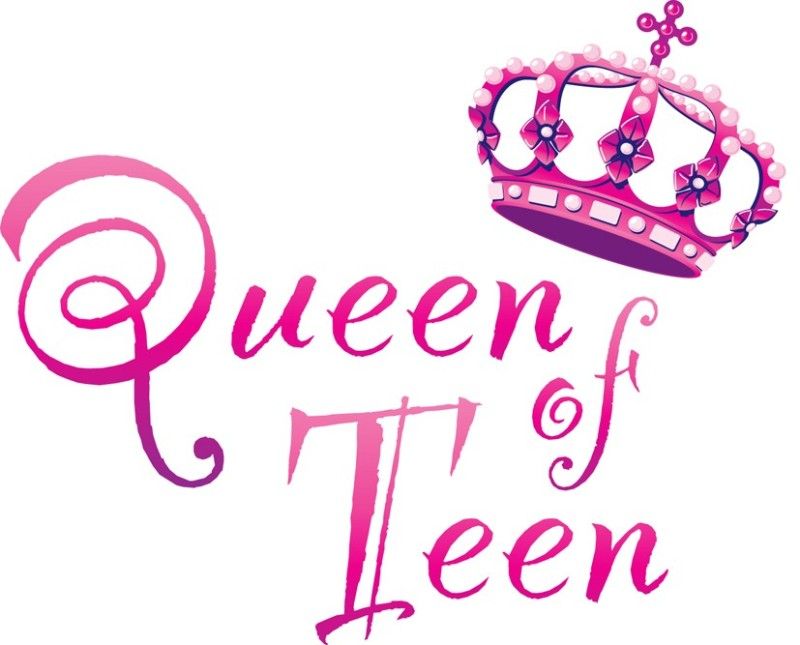 The shortlist has been announced for this year's Queen of Teen! Here are the authors who have been kindly nominated:
Who are going to be voting for? And don't you think it's amazing that a male author has been nominated, maybe they'll have to change the title to 'King of Teen'? It just proves that teenage girls can enjoy books written by men as much as women!
And since I mentioned Jenny Han up above, I had to let you all know that she is collaborating with Siobhan Vivian, author of The List, on a new trilogy about three girls.
I can't wait to read Burn for Burn which is the first book and it comes out in September (although that's only in the US, so we'll probably have to wait longer here in the UK :( But if you're desperate to read it, you could always get it off The Book Depository)
And finally before I wrap up, I'd like to announce that I'm taking part in the Daemon Invasion. My amazing team leader is Jana at The Book Goddess and I can't wait to get started on all the fun tasks with the team! Go Team Luxing After Daemon!!!!! Wish us luck and hopefully we will rock this thing and WIN!!!!!!
Happy reading and hope you all have a wonderful May,
From Alfie and