Image from We Heart It//Edited by Jen
Today I am happy to present to you guys the first Tea Party Blogger Interview! I'm going to be chatting with Keertana from Ivy Book Bindings about her opinions on romance and favorite couples. Without further ado, let's begin!
1. Who is your favorite geeky, adorable boy?
I'd have to say Rowan from
Wanderlove
by Kirsten Hubbard. I guess he isn't so much geeky as he is smart or adorable as he is drop-dead gorgeous, but I love that he reads obsessively and quotes books constantly. It's just so attractive. The same goes for Lucian Kiggs from
Seraphina
by Rachel Hartman. It may seem odd to some, but Kiggs's love for philosophy and discussion is simply so alluring! ;) I feel as if there's a shortage of truly geeky and adorable guys in literature, but another one I think fits the bill is Sean from
The Lost Girl
by Sangu Mandanna. Seriously, he completely stole my heart and I can't forget Fisher from
And All the Stars
by Andrea K. Host. Adorable!<3
2. What's your opinion on love triangles?
I'm one of those people who simply outright hates love triangles. I quite literally cannot stand them. For me, this is usually because love triangles are never written in a manner that I find believable. I either wind up instantly preferring one guy over the other, making the struggle between the two male characters seem very dull, and more often than not, I wind up hating the main character by the end of it since I can never understand why both guys are so enamored with her and I lose all respect for her since she oscillates between the two so frequently. It's a disaster in the making for me. However, that's not to say I don't appreciate them at times.
Eona
by Alison Goodman contains a slight love triangle that only adds to the plot line and I thoroughly enjoyed it, as well as the love triangle in
The Infernal Devices
Trilogy by Cassandra Clare. I also don't mind love triangles where the protagonist clearly favors one guy over the other and the other guy is there to further the plot line, like in Juliet Marillier's
Daughter of the Forest
or Ilona Andrew's
On the Edge
. For the most part, however, I try to avoid love triangles as much as I can. (Confession: I also usually wind up picking the losing side, so this might just be another reason I chose to stay away from them all together!)
3.
Do you prefer Young Adult romances or New Adult romances?
I think that's a tough one for me to answer, simply because I've read more Young Adult romances. I haven't enjoyed the New Adult romances that other readers seem to have enjoyed, such as Tammara Webber's
Easy
. I do, however, prefer my romances with older couples, like Fire and Brigan from Kristin Cashore's
Fire
, Sean and Puck from Maggie Stiefvater's
The Scorpio Races
, or Red and Sorcha from Juliet Marillier's
Daughter of the Forest
. I also think New Adult romance has a tendency to be more bittersweet, like Laura Buzo's
Holier Than Thou
which I really enjoyed, so I guess I do prefer New Adult romance a tad bit more after all.
4.
Are there any romance pet peeves you have?
Plenty! I've already discussed love triangles, but insta-love is another pet peeve I can't get past. It also thoroughly irritates me when there is drama thrown into a romance just for the sake of prolonging the love story or when misunderstandings simply continue to escalate on an unrealistic level. For me to enjoy a romance, so much has to be just right or perfect, from the timing to the depth of the individuality of the characters to the extent that each changes one another. I tend to become easily annoyed with romances that move too quickly or simply fail to convince me and draw me into the couple, so lack of connection is another huge pet peeve of mine when reading a romance.
5.
Have you ever liked an insta-love couple? If so, which one?
I'm sure we've all loved an insta-love couple at some point, but I truly can't remember one at all, so I guess I'd have to say no, I haven't. I tend to prefer slow-burn romances the best of all, so insta-love doesn't go too well with me.
Great responses, Keertana! I loved Rowan from
Wanderlove
, too! I definitely admire the fact that he is a book nerd as well! ;) I'm so glad to hear that you are able to find some love triangles that are like-able. Also, I totally agree with you about insta-love, as I think this is also many other people's pet peeve! Thanks so much for the lovely answers, Keertana!
Make sure you all go check out Keertana's blog!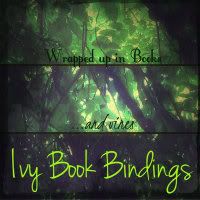 What are YOUR responses to these questions?
Happy reading,
Jen xx